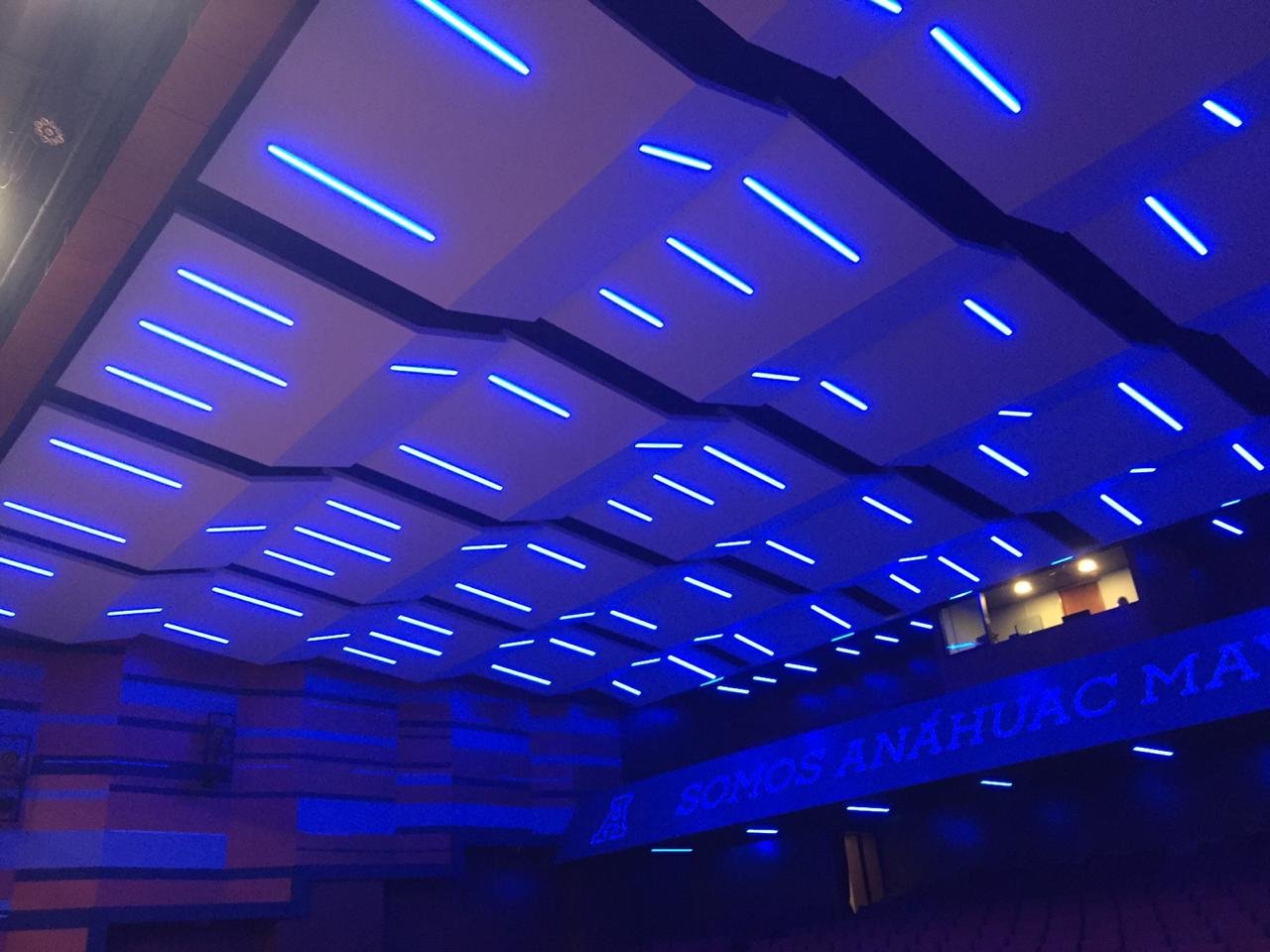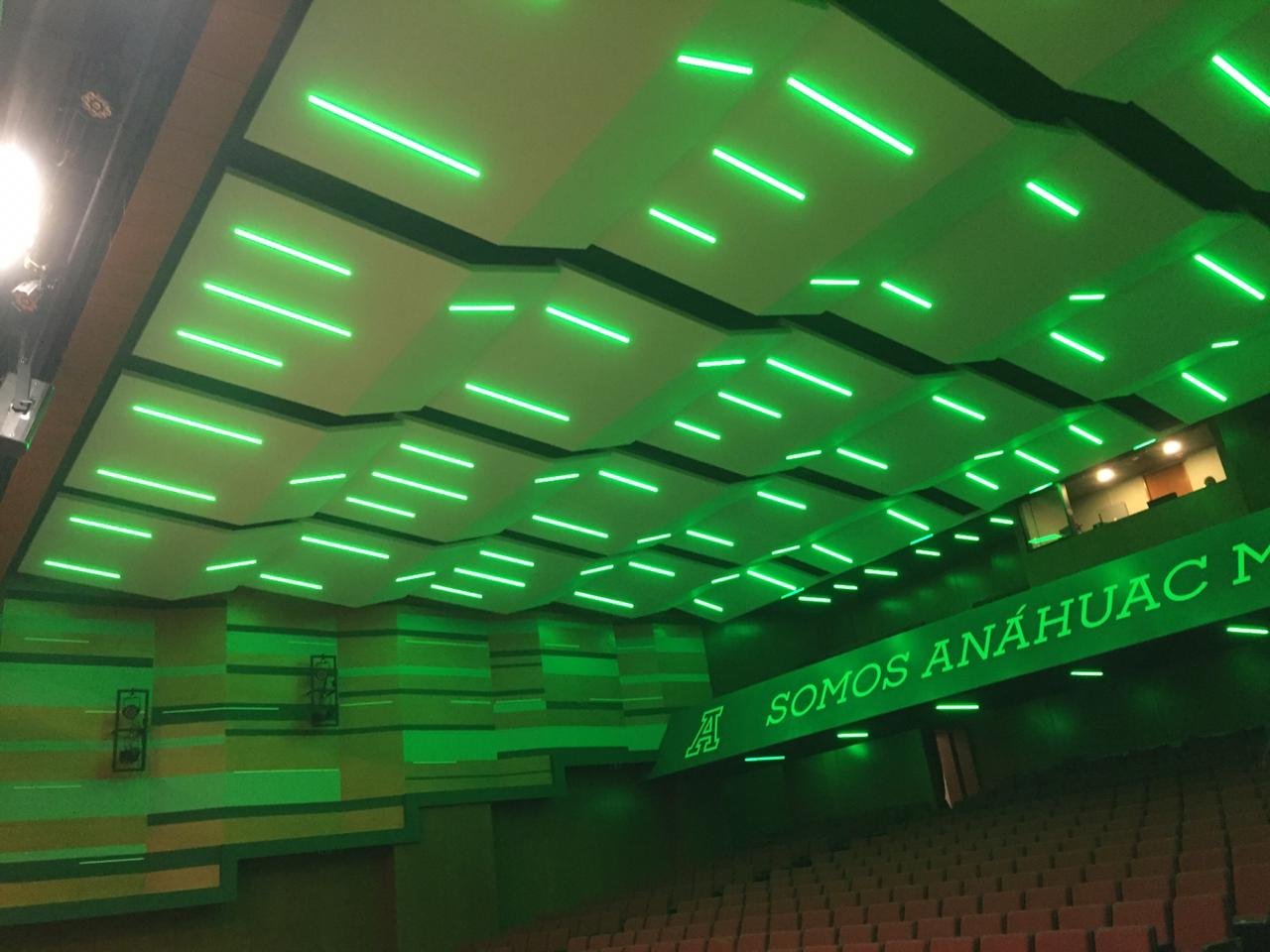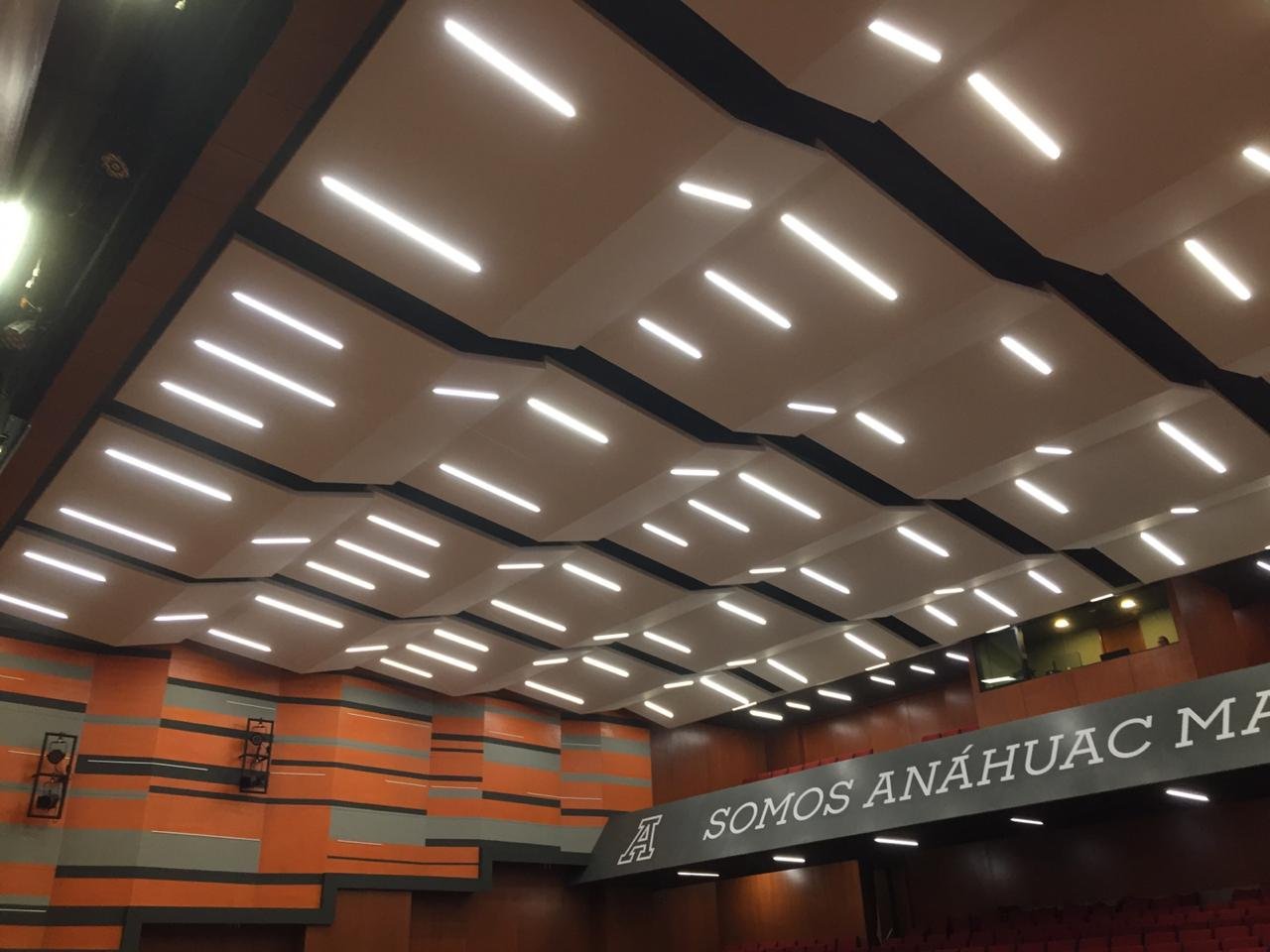 Anahuac University Theatre
The Anahuac University Theatre house lighting system provided both highly efficent 2700K filement-white iluumination with the added ability of TriRGB colour mixing. This DuoTek technology is packaged into AXALIGHT ReLine luminaires recessed into the ceiling panels.
16 bit DMX dimming control is provided using AXALIGHT DD4 SELV LED dimmers.