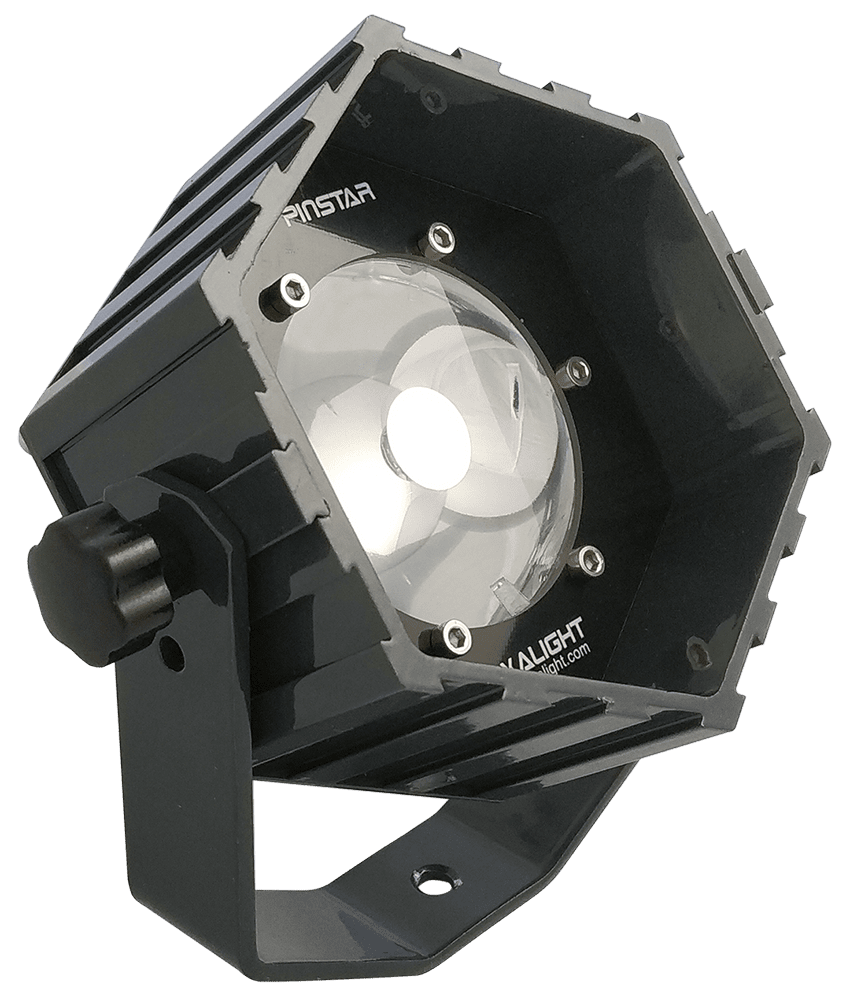 HEXI PINSTAR M1
3°| 2500°K | 12V CV | 4.2W | IP22 | ANTHRACITE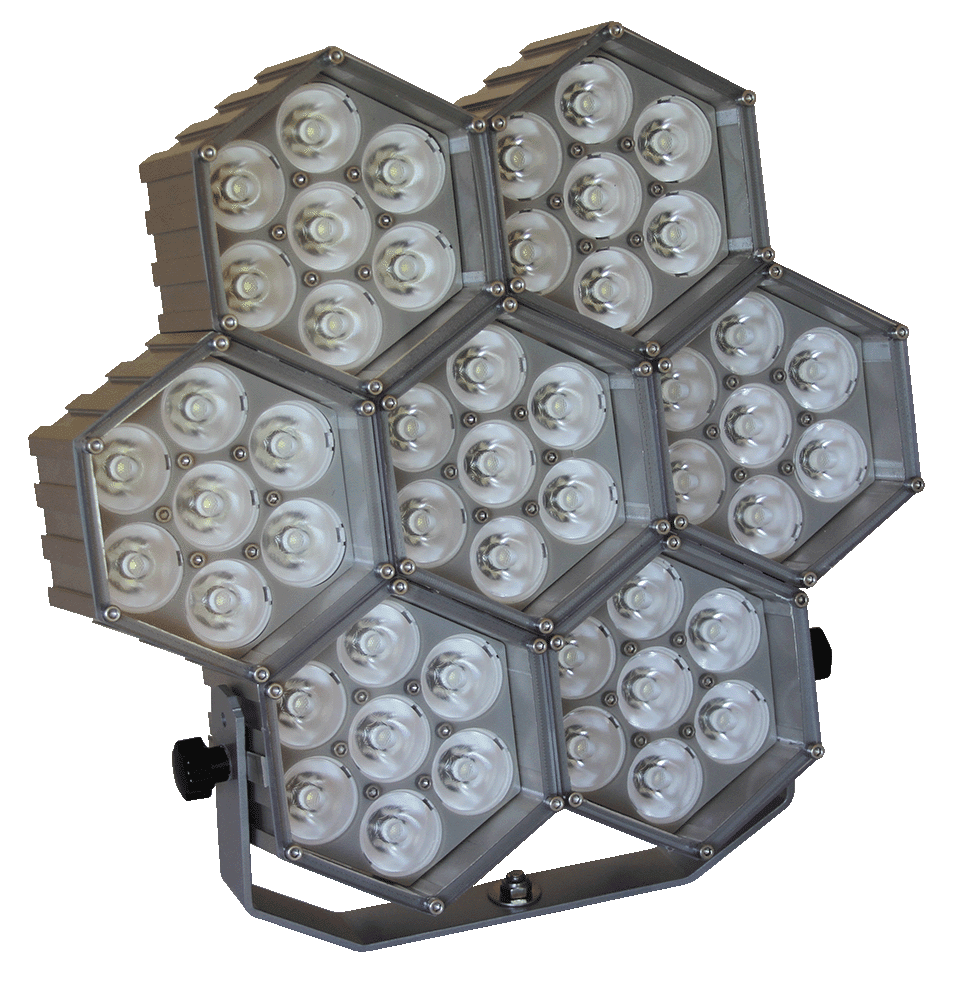 HEXI 7XQ35+
6° | RGBW | DMX | RDM | IP67 | 120W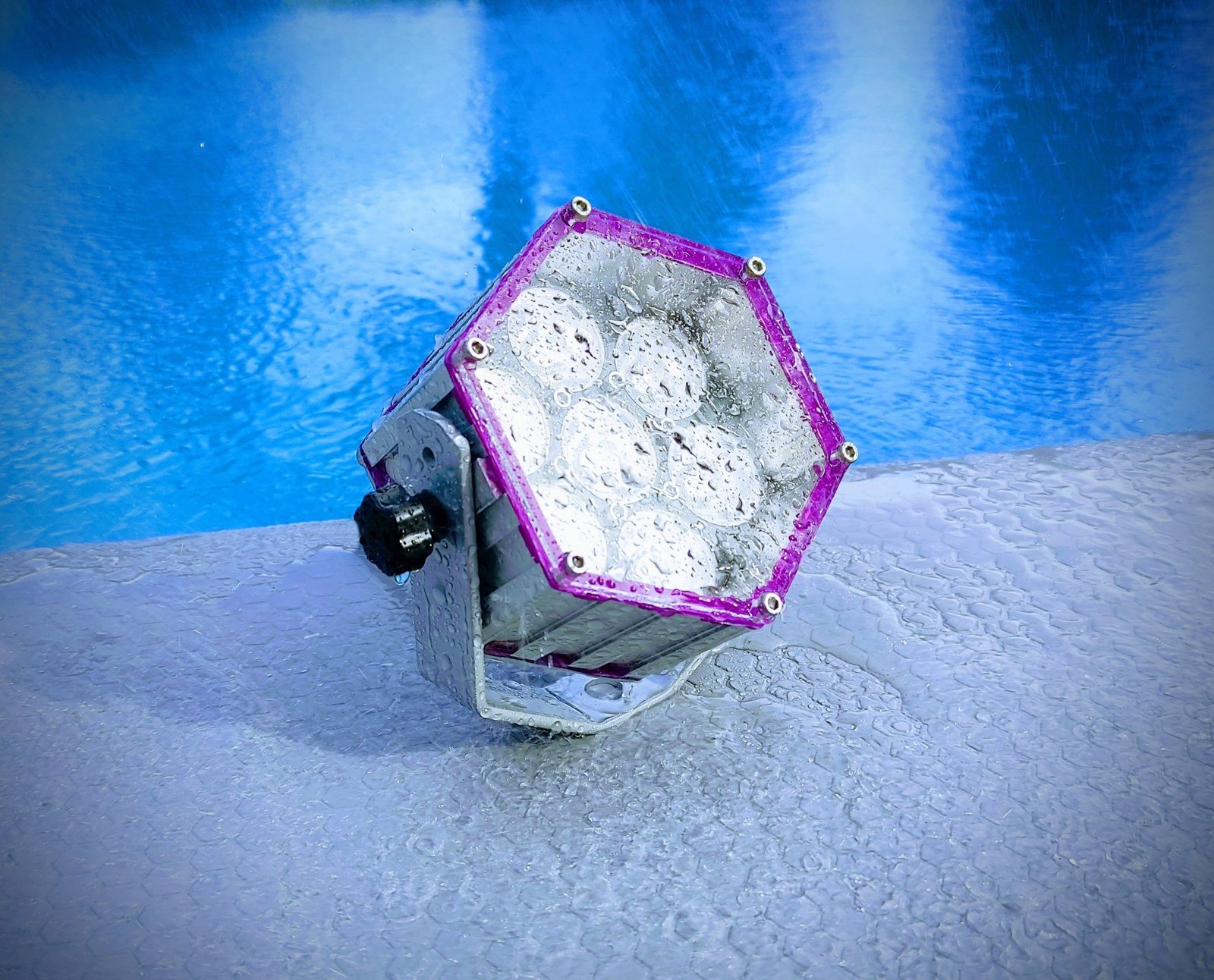 HEXI Q35+ IP67
40°| RGBW | 4 x 24V CV | 16.8 W | IP67
HEXI
Hexagonal, scalable LED luminaires
MONO, QUAD, PIXEL, DUOTEK or UV LEDs
DMX, Wi-Fi or remote 24CV dimming
Low Voltage or Mains supply
Lens optics from 3° to 36°
Linkable to incrementally increase power
Alluminium extrusion body
Integral snoot option
Yoke or pendant suspension
Custom powder coating
HEXI
HEXI from AXALIGHT is a luminaire range designed to be super HEXIBLE.
HEXI puts you in control by being available to your specification in literally thousands of bespoke configurations.
From high efficiency single colour luminaires through to pixelated colour control, along with a wide range of optics allows you to select just the right configuration for your application.
HEXI cells are factory linked allowing you incremental increase in luminosity suit your requirement. Combinations of different types of HEXI cells be combined to create multipurpose luminaires with hybrid LED technologies.
HEXI control options include remote 24 CV dimming, DMX/RDM, Wi-Fi Artnet.
HEXI Example Configurations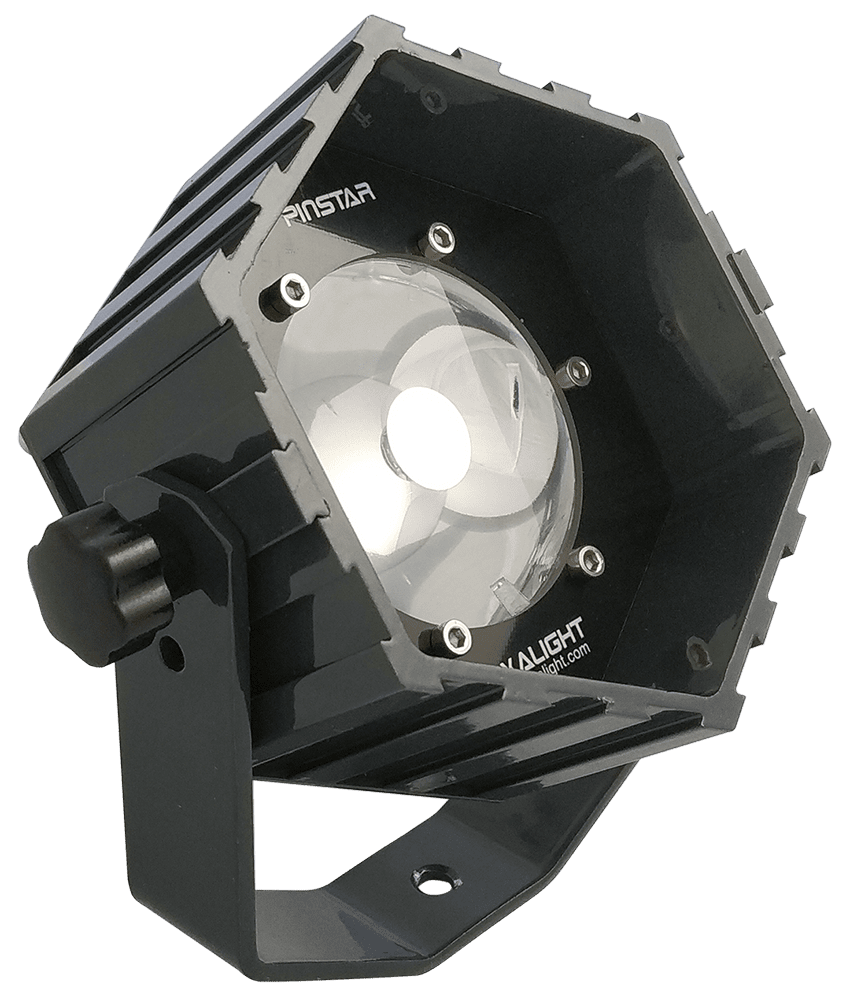 HEXI PINSTAR MV
4 degree beam, 4000K, 4.2W, mains power, anthracite power coating with mounting yoke, IP22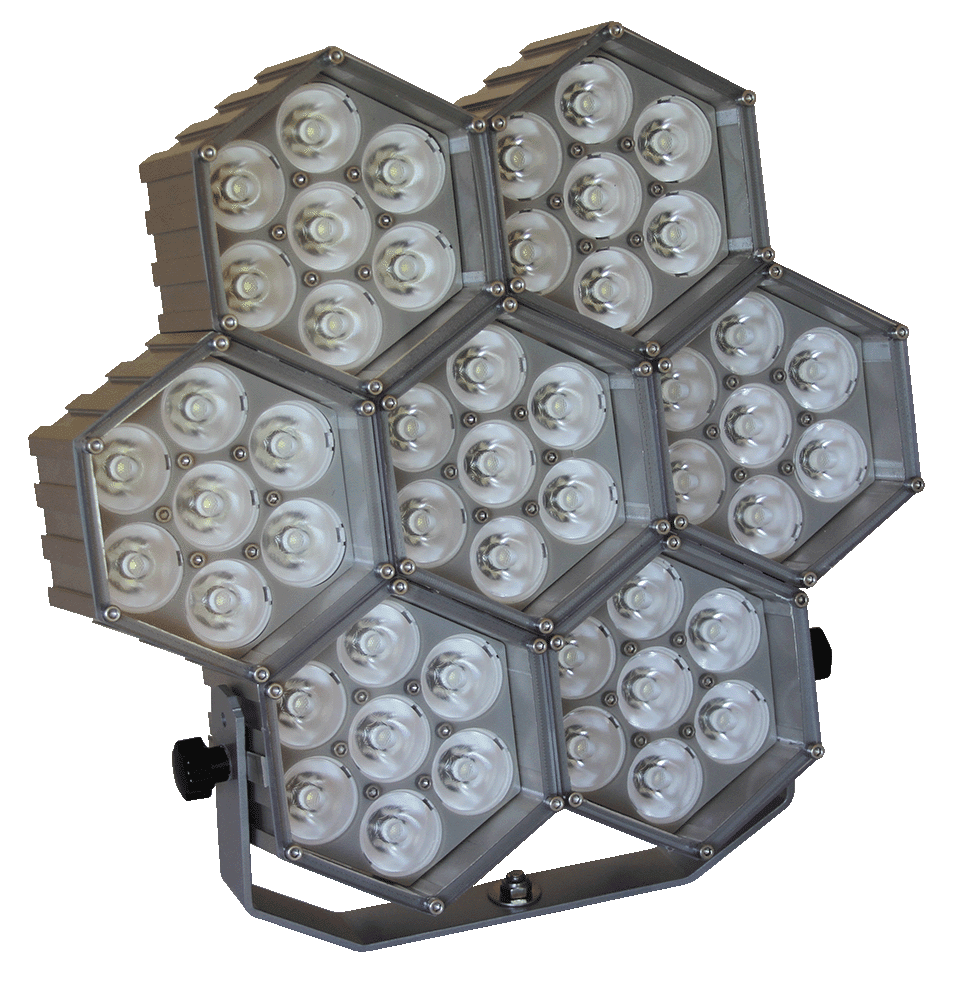 HEXI 7XQ7+ CV
Seven cell Q7+ QUAD RGBW, 120W, 24CV, 6 degree optics, 50mm deep, yoke mounting, silver finish, IP67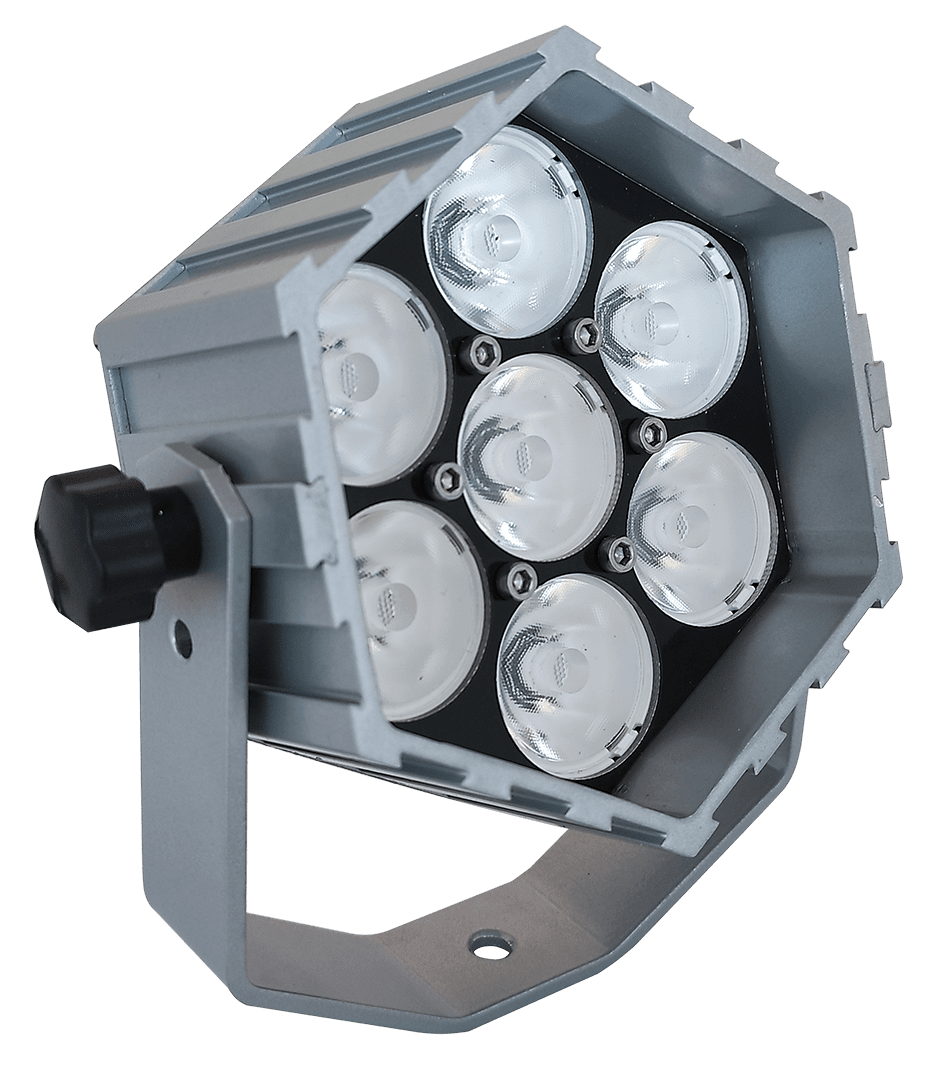 HEXI M7+ CV
MONO7+ 2700K, 6 degree optics, 17W 24CV, 50mm deep, yoke mounting, silver finish, IP22
HEXI, the choice is yours.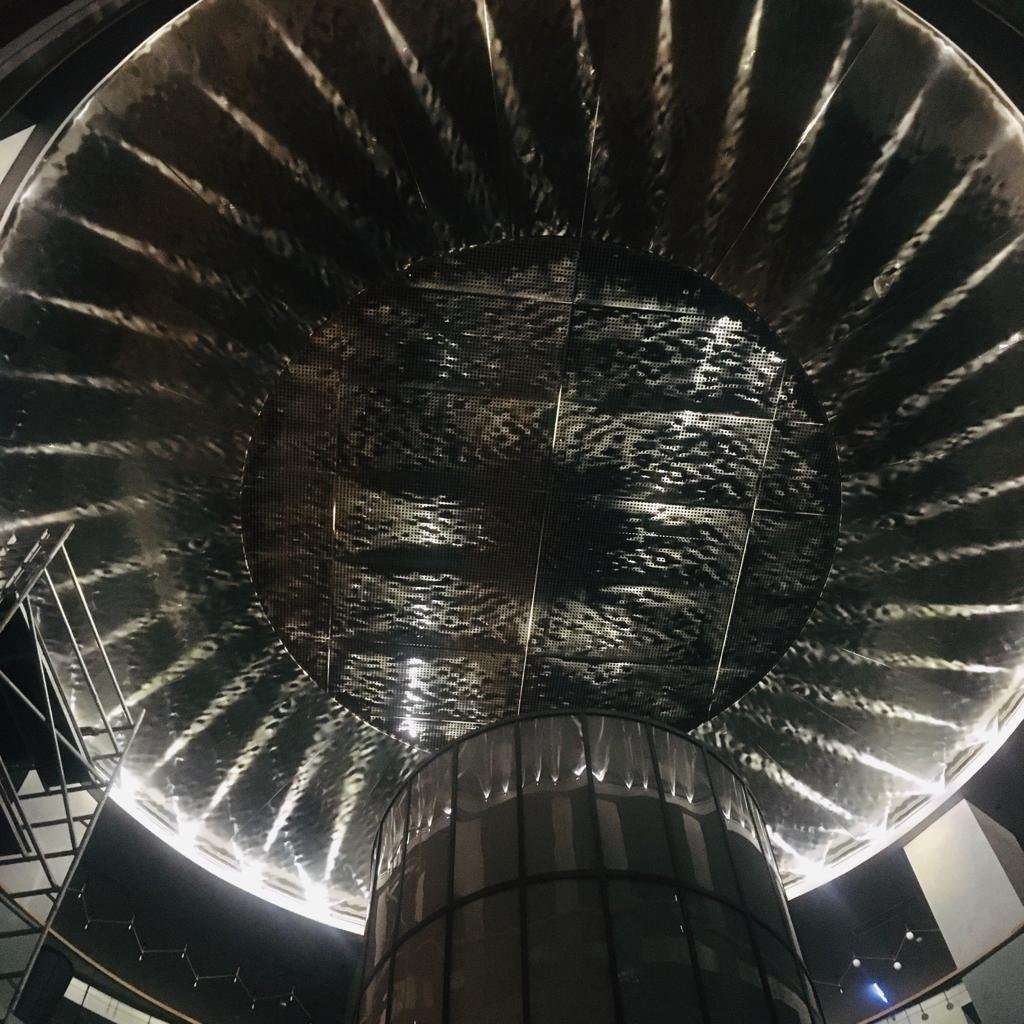 ULTIMATE HEXABILITY
The example left/above shows HEXI P1 PinStar luminaires with 4 degree hard edge optics and populated with 2700 Kelvin Filament-White LEDs.
ULTIMATE HEXABILITY
HEXI M7 units are super efficient, the example below/right shows two single HEXI M7 luminaires with 6 degree optics. The left unit is populated with 2700 Kelvin Filament-White LEDs, whilst the unit on the right is equipped with 465 nanometer blue LEDs. The fixture to eave height is 3 stories 7.5m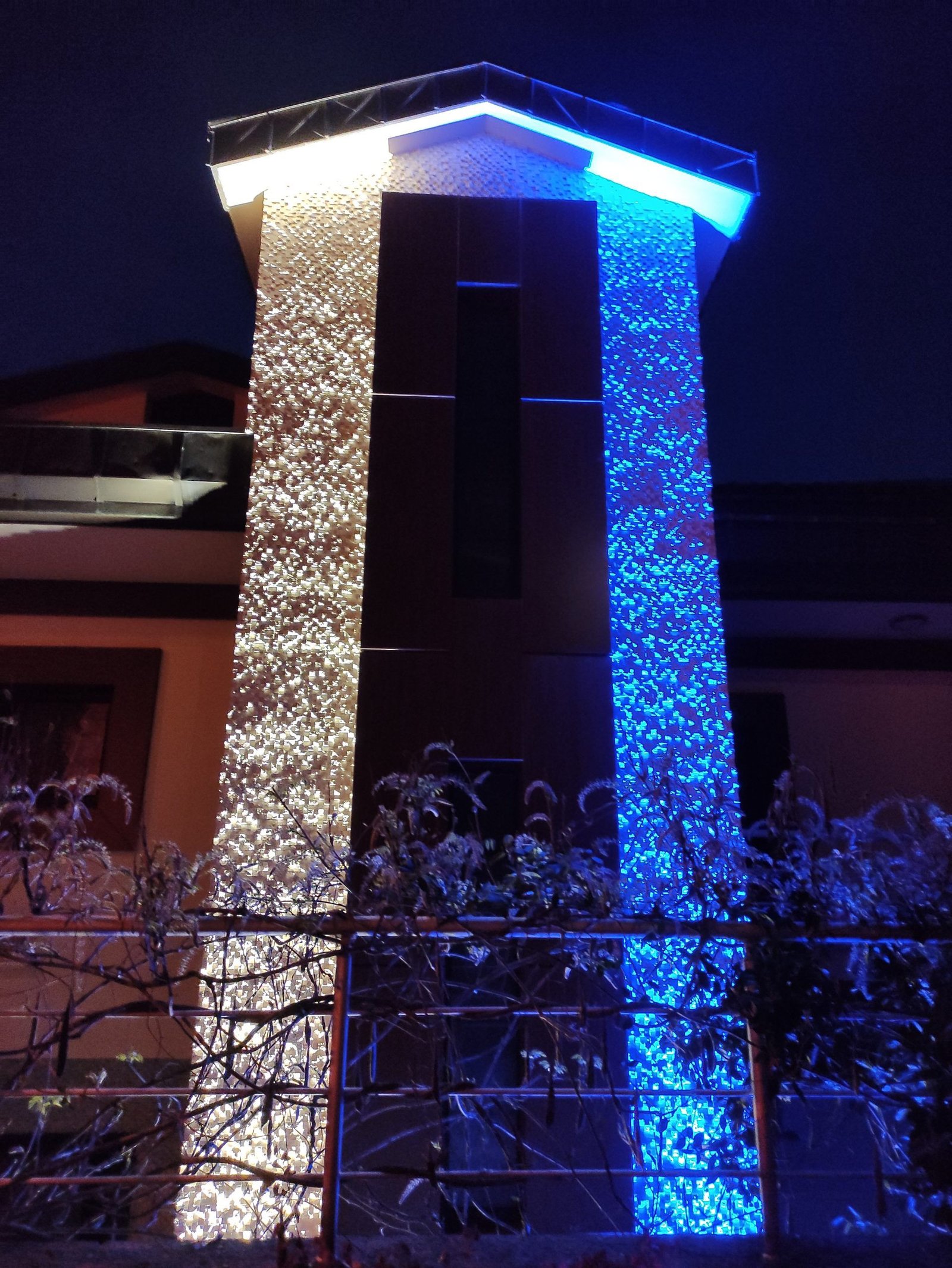 High Efficency Single Colour Illumination
7 x White, Red, Green, Blue or Yellow
High Efficency Single Colour Illumination
7 x White, Red, Green, Blue or Yellow
Saturated Dynamic Colour Control
Saturated Dynamic Colour Control
Hybrid High Efficent White & Colour Control
HEXI Control / Power Options
111mm apex to apex, 97mm face to face
Depth to order (max 500mm)
375 grams (50mm deep body including bracketry)
Body: Alluminium extrusion matt annodised
Bracketry: Powder coated alluminium
IP22 (without front optic)
IP44 (2mm front optic)
IP67 (5mm front optic and gaskets)