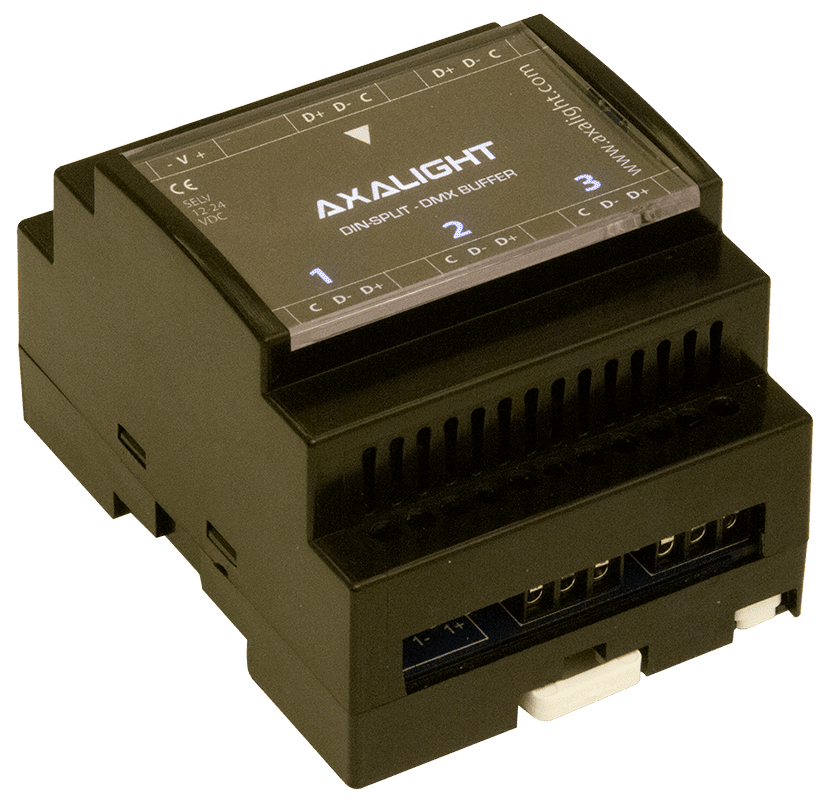 The AXALIGHT DIN-SPLIT >3< is a 3 way DMX splitter/buffer ideal for installation applications requiring DMX distribution in a DIN-RAIL format.
DMX IN/THRU with DATA status indication.
Three isolated independent DMX outputs with status indication.
Inputs and outputs protected against static and shorts.
12-24 VDC Supply Power (SELV).
Individual, pluggable screw terminals for each DMX connection.
DMX driver ICs socketed for ease of service.