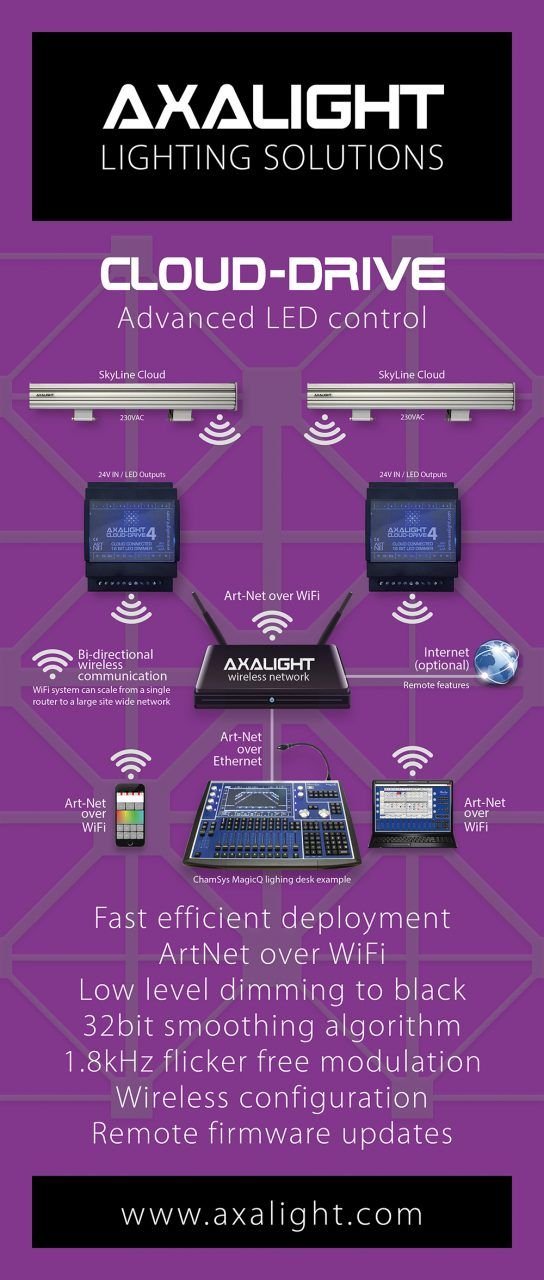 Cloud-Drive™
Cloud-Drive™ technology connects AXALIGHT drivers and luminaires using wireless technology and eDMX for fast installation and mobile systems whilst offering flicker free, super smooth dimming right down to black.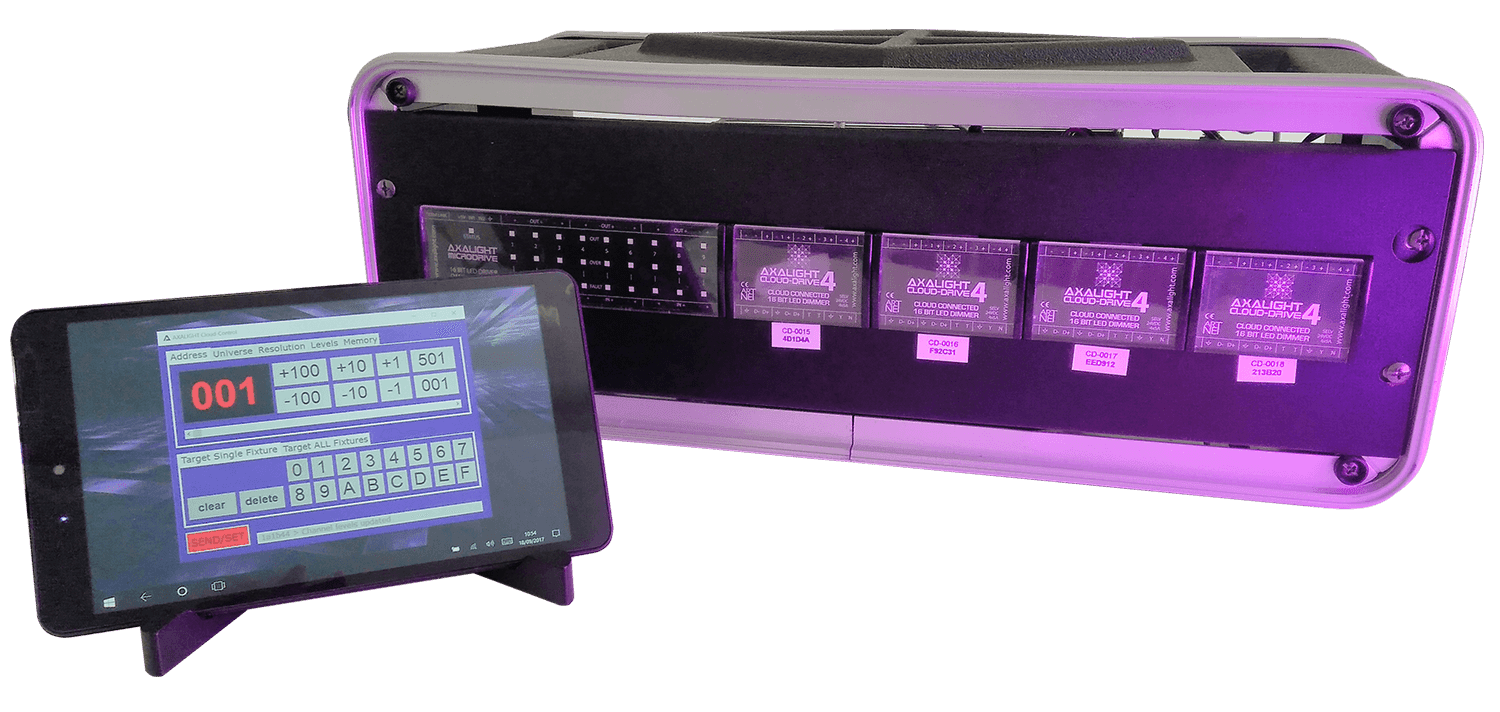 Cloud-Control is a Windows application that provides configuration of AXALIGHT Cloud-Drive enabled lighting luminaires and LED dimmers. The Cloud-Control application can be used by system integrators and technicians.
SKYLINE luminaires enhance building architecture as part of the urban skyline. SkyLine models are available with optional inbuilt Cloud-Drive technology.